Trans and Queer Themes in Girls and Youth Sports Clubs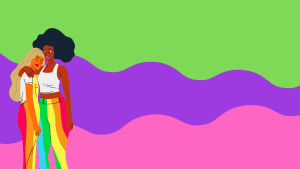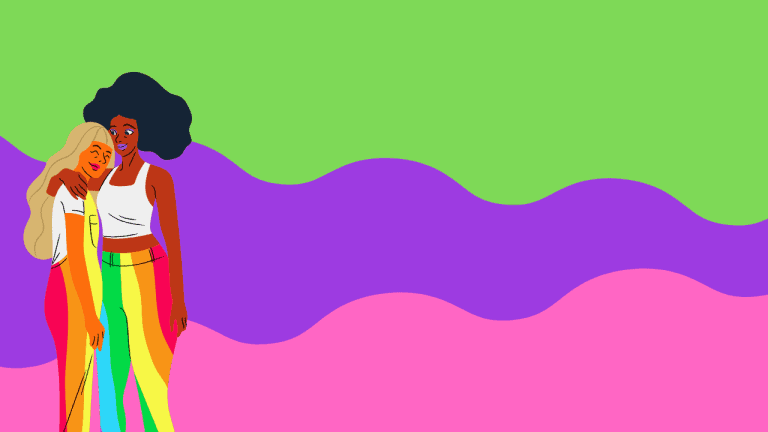 When: 10 December 2020, 14-15h (CET)
Thank you so much for attending our webinar Trans and Queer Themes in Girls and Youth Sports Clubs with Girls with in the Lead!
The webinar was short and sweet, and it only scraped the surface – but it revealed a need for a deeper discussion and collaboration. Together we can do so much more in building an inclusive movement in sports for development.
The goal of the event was to bring people together to discuss what they want to learn and share with each other, and raise key topics to discuss in more depth in a longer event held in January 2021.
We wanted to hear multidisciplinary perspectives to the current issues in centering girls when discussing trans and queer themes in sport clubs.
The following key themes were raised in discussions of what we want learn more about and how we would like to proceed:
Finding the learning tools, language and space to do the work together – resources, governance and advocacy to proceed on a policy level and in practice 
International advocacy and collaboration for LGBTQI community in sports – network with other stakeholders and partners to respond to the needs to create inclusive spaces 
Inclusive perspective to safeguarding children in sports – especially in countries with more religious and legislative restrictions 
Build universities as safe spaces to deliver sports teams and programs 
Finding pathways to influence high-level and olympic policies and reaching out to federations
16 Days of Activism for No Violence - Safeguarding Women and Children in Sport Programs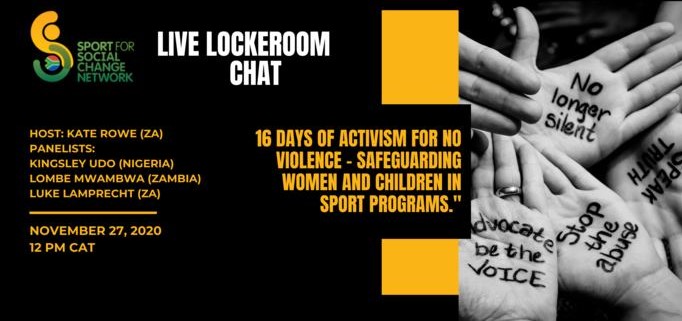 When: 27 November, 2020, 12:00 PM (CAT), Johannesburg
Language: English
Organizer: Sport for Social Change Network
Registration: https://us02web.zoom.us/webinar/register/WN_tuOkhxm-TyWrHU8cR6LtTw
After registering in advance, you will receive a confirmation email containing information about joining the webinar.
Webinar Speakers:
Luke Lamprecht (South Africa) (@Fight with Insight)
Child Development and Protection Consultant and Director at Fight With Insight where he coaches inner-city children to speak on practical steps to safeguard children in sport for development contexts.
Lombe Mwambwa (Zambia) (@NOWSPAR)
International Adviser at National Organisation for Women in Sport Physical Activity and Recreation to speak on practical steps to safeguard women in sport for development contexts.
Kingsley Udo (Nigeria) (@Plan International)
European Commission Civil Protection Project, Plan International to speak on practical steps to safeguard children in challenging environments and cultures.
Sport and Equality in Europe - International Public Webinar
When: November 27, 2020, 16:00 – 20:30 (CET)
Language: English
Organizer: Outsport – Presented by AICS (Associazione Italiana Cultura Sport)
What: One year after the Outsport project conclusion, AICS presents Sport and Equality in Europe, the international webinar to analyze the Outsport project follow-up recommendations and to promote an open discussion about the latest progress in EU policies related to Sport and LGBTI issues.
Full Program: http://www.out-sport.eu/sport-and-equality-in-europe-outsport-international-webinar/
The Nationwide Network Conference of Queer Sports Clubs (BuNT)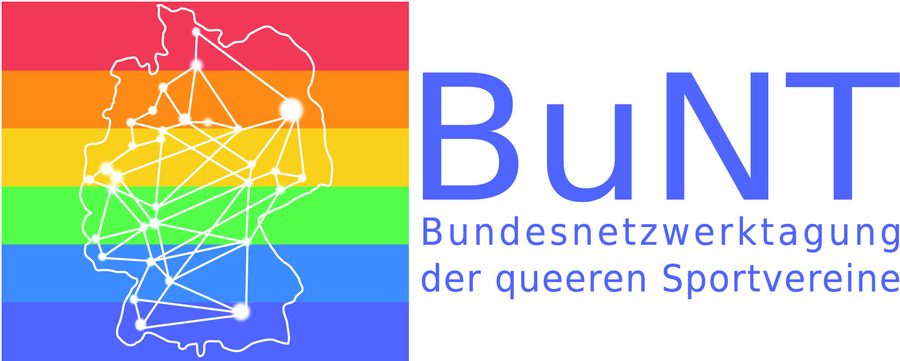 When: 22-28 November, 2020
Language: German
Organizer: German Olympic Sports Confederation, Eurogames 2020, Diversity Department, State Sports Association of North Rhine-Westphalia, State Sports Association of Saxony-Anhalt, Seitenwechsel, Stadtsportbund Düsseldorf, Starting shot Hamburg e. V., Prelude SSL Berlin e. V.
What: BuNT organizes a comprehensive virtual program of panel discussions, lectures, workshops and panel discussions on queer issues in sports. The goal of the conference is the joint promotion of gender and sexual diversity in sport and reduction of discrimination based on sexual orientation and / or gender identity. The conference provides research on the current situation of LGBTIQ + and the resulting challenges for sport, and to jointly develop practical measures to promote gender and sexual diversity in sport. BuNT is open for anyone interested and offers the opportunity for exchange, discussion and networking. 
The program and registration is found here.